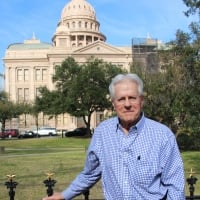 Carroll Fuchs

, Texas Department of Insurance Retiree

Without professional representation, state employees, both active and retired, have little or no voice at the Capitol. It's time to join an organization that works for ALL of us. That organization is TPEA. Please help us to help you and other state employees by joining today. With more members like yourself, we will carry a louder voice when we need to be heard.
Be Ready for the Next Legislative Session
Did you know?
Membership allows TPEA to continue advocating for you, your salaries, pensions and benefits all year round.

Membership helps with supplemental insurance discounts for you and your family that you might not be able to get otherwise.

Membership offers you and your family access to discounted products, entertainment, travel and more.
** Cost of membership is only $7.50/month for active employees ($2.50/month for retirees), so help enhance your future and join. Remember TPEA = YOU.