State Employees Work Hard for Texans ...TPEA Works Hard for You
If you work for the State of Texas, you know how important state employees are to Texans—and you need a membership association that understands that too. The Texas Public Employees Association (TPEA) is that association.
Mission:
To preserve and enhance salary and benefits for State of Texas employees and retirees.
Vision:
State of Texas employees and retirees are respected and properly compensated for their dedicated service.
Founded in 1946 by dedicated state employees, TPEA has fought for over 75 years to promote and enhance the salaries and quality benefits enjoyed by state employees and retirees—the benefits that make it possible for Texans to devote themselves to careers in public service. Today, we are one of the largest association for active and retired state employees, and we're also the only nonunion, nonpartisan association serving state employees during and after their careers. We were instrumental in the creation of the Employees Retirement System (ERS) pension fund, and we successfully lobbied the Legislature to offer health insurance to state employees and retirees.
Unfortunately, without a professional and effective advocate on your side, there's no assurance these important and valuable active and retired state employee benefits won't be whittled away. Your TPEA membership in an inexpensive investment that ensures you have a professional, well-respected voice at the Capitol looking out for your interests and the benefits so critical to your financial well-being.
Nonunion membership organization
Nonpartisan advocate for active and retired state employees
Governed by state employees and retirees elected to the TPEA Board of Directors
Independent—no national affiliation
Texas-only—all dues stay in-state

501(c)6 tax-exempt organization under the Internal Revenue Code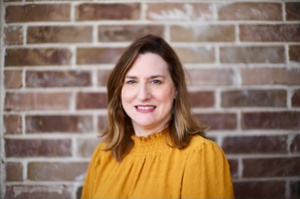 Stephanie DeWitt

, HR Generalist at TxDOT

TPEA has had my back from before I even started working for the state. They have supported and empowered state employees since 1946, so I know my membership is not only supporting myself, but any future state employees. And they'll be there when I retire too! It's an investment in the future for myself and for Texas.

Communications about legislative issues and other news affecting active and retired state employees
Services and discounts that help Texas state employees and retirees stretch their families' dollars
TPEA does not provide representation to individual employees during grievances or disputes with management.​
Be Ready for the Next Legislative Session
Did you know?
Membership allows TPEA to continue advocating for you, your salaries, pensions and benefits all year round.

Membership helps with supplemental insurance discounts for you and your family that you might not be able to get otherwise.

Membership offers you and your family access to discounted products, entertainment, travel and more.
** Cost of membership is only $7.50/month for active employees ($2.50/month for retirees), so help enhance your future and join. Remember TPEA = YOU.